Simple introduction:
Sony Vegas is an expert video editor on doing subtitles, titles, video effect and many more... Get 1 free and have a try.
1. Download Sony Vegas Pro 10.0c:
Click here to download
2. Changing Service pack 1 or 2 to SP3:
Click here to see how it works (free)
*If you are using Windows XP Service Pack 3 / Vista / Win7, you may skip this step:
After changing service pack, please restart your computer to make sure the installation runs functionally.
3. Turn off or unplug your internet modem (to ensure it didn't register online automatically).
4. Run "vegaspro100c_32bit" and install it, you are strongly recommended not to change installation path.
5. Open "SonyVegasProCRACK" , follow simple steps below.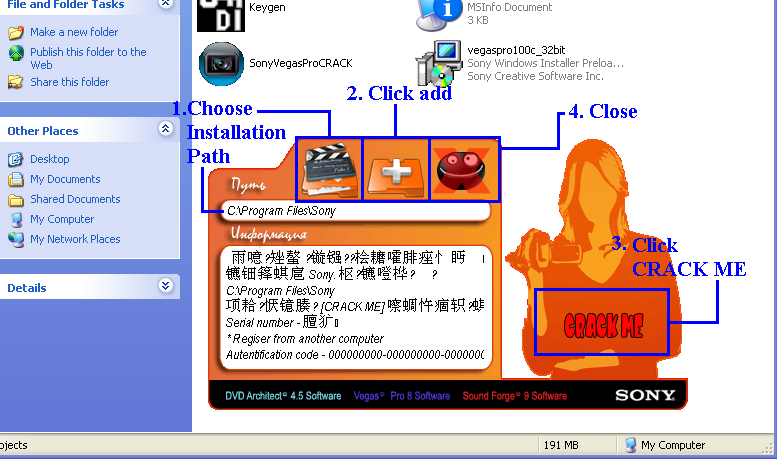 6. After it is cracked, run "Vegas Pro 10.0c".
7. Type Serial Number provided, if it can't be used contact me on Facebook:
https://www.facebook.com/DEAncientNaga
Code:

Serial Number / Code:
1R8-8KLK-8NZ6-Y0T6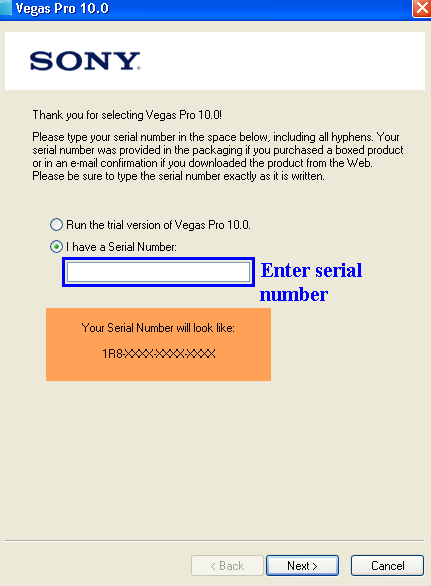 8. Select "Register from another computer", and click Next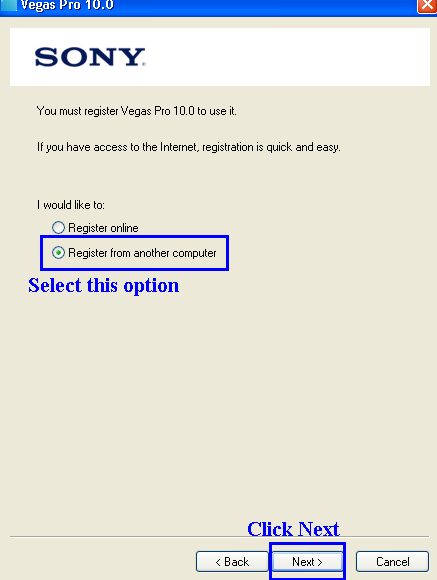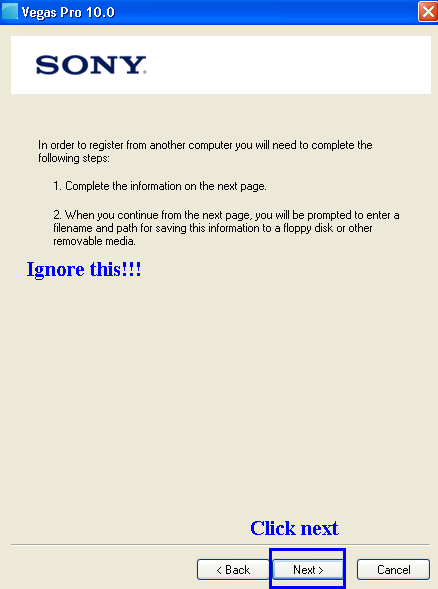 9. Fill anything you like, I suggest you type untrue information.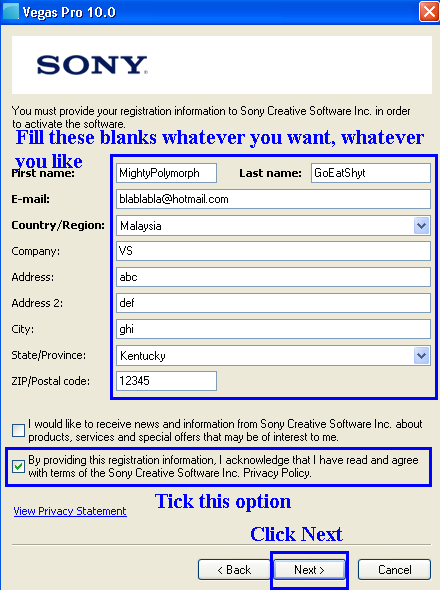 10. It'll ask you to save a html page, just save it anywhere and delete later.
11. Fill the Authentication Code provided:
Code:

Authentication Code:
ER088ECRX-SRDGXNMFR-F02QSDZP8-3181ES2NH-6XHWH6G6N-11XC2T2SM
12. It should be done, anything doesn't work just contact me on Facebook
Enjoy the program, have fun!